Order confirmations are sent as soon as an order is placed.
If you're missing an order confirmation, please check your spam filters.
The email should have come from sales@saveacup.com with the Subject Heading "Your Save A Cup order confirmation."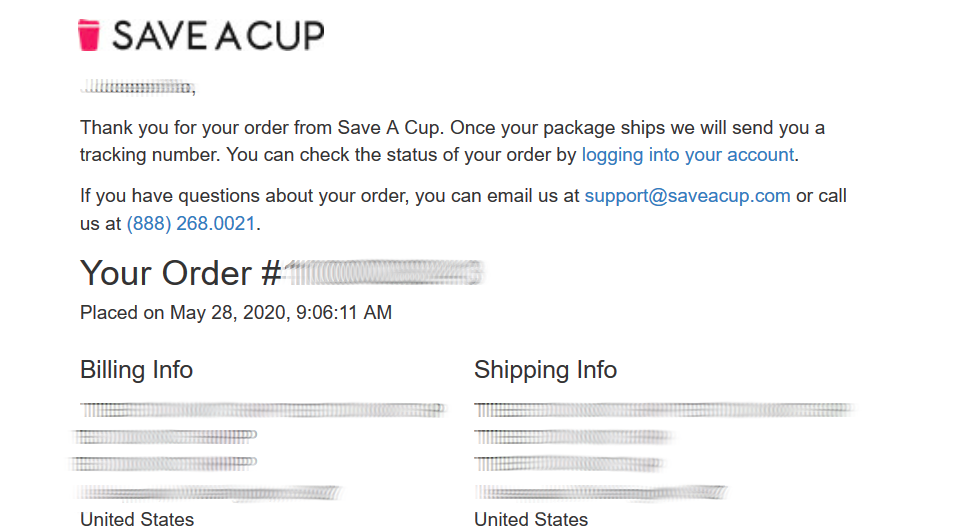 If your order confirmation was not stuck in spam, it's likely that your email may have been incorrectly inputted in our systems.
For an order status update please contact us here with the following: "ORDER STATUS: Name, Shipping Address, Order $ Amount."
Related Article
When Will My Order Ship (US Orders)